Rationale
Tech Inspections provides a comprehensive and professional range of services to clients with or without welding experience. Their welding inspections are carried out in strict accordance with written, or agreed practices, or specifications. Working with all relevant standards and procedures from RWC to, Execution class 1, 2, 3 and 4 in accordance with EN 1090, ISO 3834 gives their customers peace of mind knowing they are complying with all relevant standards. With welds holding the majority of structures in the world together, and and all the innumerable variables that welding has, a slight crack or improperly executed weld procedure can be catastrophic. It is therefore incredibly important that the genuine value of having a certified welding inspector in place before you start any welding project. After all, it could be crucial to your success, before you even strike the first arc
Unfortunately their previous Yell site didn't reflect the companies capabilities and had limited functionality. The new website was built to showcase Tech Inspection professional approach.
Judith, Andrew and the team at Blue Dolphin have been brilliant. The ideas, help and support they have provided have been fantastic. We  work with Blue Dolphin on an ongoing basis for all marketing activities.
Shelley Moran  – Director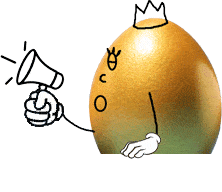 Project Specification
Design and build WordPress website
Creation of a new logo
Content creation and addition to site
Information videos
Marketing support
Key Benefits
A site that looks outstanding and completely different within the welding world
Ability to capture visitor information
High impact sliders clearly showcased the size and scale of the equipment
Really simple content management system allows Tech Inspections to easily change and add new  information
Google Analytics added to allow evaluation of site performance
For more information on optimised and responsive WordPress website design click here
The process of creating a new logo for a manufacturing company typically involves the following steps:
Research: Gathering information about the company, its history, target audience, and brand personality.
Concept Development: Brainstorming ideas and sketches to get a rough idea of the desired design.
Refinement: Selecting the best concept and refining the design to create a polished and professional logo.
Presentation: Presenting the final design to the company and getting feedback.
Revisions: Making revisions to the logo as necessary to ensure that it meets the company's requirements.
Finalization: Choosing the final design and creating any necessary file formats for different applications (e.g. web, print, etc.).
It's important to work with a professional graphic designer or branding agency to ensure that the logo effectively represents the company and meets all design requirements.
Videos can be highly beneficial for a manufacturing company's website. Here are some ways that videos can help:
Demonstrating products: Videos can help to showcase the company's products in a more engaging and dynamic way than text or images alone.
Providing information: Videos can provide detailed information about the manufacturing process, the features of the products, and the benefits of using them.
Building Trust: Videos can help to build trust with potential customers by giving them a better understanding of the company and its products.
Improving SEO: Videos can improve the search engine optimization (SEO) of a website, making it easier for potential customers to find the company online.
Enhancing User Experience: Videos can make the website more visually appealing and engaging, improving the overall user experience for visitors.
It's important to ensure that videos are high-quality and professional, and that they effectively communicate the company's message and brand.