Marketing Observations From An Automotive Electronics Provider
Cosworth is synonymous within Motorsport for engineering and manufacturing to improve vehicle and driver performance.
It could have just been a lucky coincidence that at the right time and the right place people with the right skills got together i.e. the mixture of engineering genius and business specialist and so Cosworth was created. This right time and right place will become a common theme within this article.
Brand development from racing to general public
The Sierra RS Cosworth got a brand known only to racing enthusiasts known to the general public. The relationship with Ford created ground breaking niche volume high performance road cars.
One of the mantras that appears as a theme is the fact that you "need to be close to your customers" both physically and metaphorically.
In the late 1980's Pi Research was purchased by Ford to form the current Cosworth Group. This was part of their understanding that "Electronics key to winning in motor sport at that time" whereby the electronics would capture information on pressure, weight, force, drag etc as well as data acquisition there was also engine control.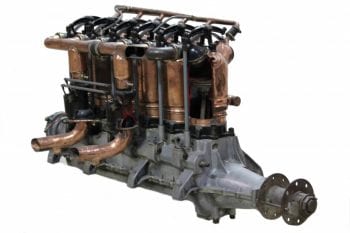 Drivers for change
Advanced materials
Miniaturisation
Rugardisation
Need to boot up really quickly
Cosworth had established a reputation to building equipment to the above characteristics. Cosworth core competences understanding vehicles and making sense of data. With this is place this provides the opportunity to take these skills and move them away from pure motor sport and mass produce with the technology. This is now the case with Performance Data Recorder PDR which puts the technology in road cars (and ultimately consumers)
Cosworth Unique Capabilities
Capture and analyse data to make sense of vehicles and drivers
they help customers get the answered they need from the data captured (you can have too much data)
Opportunity to be involved in connected and autonomous vehicles along with automotive intlligence
Marketing Observations From An Automotive Electronics Provider In Summary
Being in the right place at the right time is important along with having the key skills to capitalise on opportunities. For more information / articles on marketing within manufacturing click here. To talk to an experienced Marketing and Sales Engineer click here