Manufacturing Business Development
Sales prospecting should be at the heart of every manufacturer
Customer retention is important (its pointless gaining customers if you then lose them) but sales prospecting is an activity that every business should make time for ( if it is looking to survive and thrive). In this article we will look at what many consider the dark art of prospecting and aim to identify approaches to improve its performance.
6 Sales Prospecting Myths
One and done (spraying and praying) – unfortunately prospecting isn't a one hit wonder, you have to follow up and have a process for progressing
I'll prospect when I'm done taking care of my existing customers – you need to serve existing customers and prospect
It's impossible to have dedicated time to prospect –
4. We've made it this long without having to prospect – times are changing and to survive you need to prospect and change
5. If we provide great customer service to our existing customers we wont have to do any prospecting. Unfortunately whilst as a manufacturer or service provider you may  do a great job, we are in turbulent times and a lot of companies ( potentially your customers) are ceasing trading or reducing demand.
6. Only born salespeople can do prospecting – wrong if you are passionate about your business you can prospect.
Observations from Top Sales People
In the past sales was all about closing, now opening is considered the new closing
Buyers want to deal with a specialist
Buyers know more than ever before – its so easy to research online and get get feedback – "Buyers are knowledgeable"
Always act as your authentic self
You need to become easier to deal with
You've got to be a specialist
"Its all about the customer, it's not about what your selling
Sales is a marathon and not a sprint – don't be trying to sell all the while
Prospecting for customers
Prospecting is not about going after whoever will talk to you, or whoever you get routed to the first time you break into the company you are trying to reach
Prospecting is about focusing your efforts towards the person with the greatest potential to deliver a sale but also a sale at the maximum value
Building Your Platform – Would You Buy From Yourself
Every salesperson should
Lead with insight and engage by having a perspective on the customers world
Build trust beyond mere rapport with relentless positive intent and business mastery
Create value in every conversation backed up with real evidence
So would you buy from yourself?
Manufacturing Business Development
If sales prospecting needs to be part of your business strategy as part of your manufacturing business development, but fills you with dread then consider using a third party to help implement. For more information on sales prospecting click here or for contact details on a business strategist click here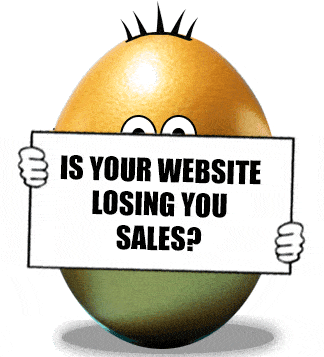 FREE Website Performance Check
Speed plays an important part in website performance how well does yours perform on desktop and mobile?
Is your site mobile responsive if not how many customers are you losing?
Is your site HTTPS?
With GDPR in place is your site legally compliant?
Find out about loads more website performance issues