Lets Reduce Prices By 5% – How Will That Affect Your Profitability
The Financial Implication Of Discounting.
We are lucky to visit and work with a wide range of customers. One of the critical issues that always comes up in strategy discussions is the pricing. For many companies they believe that  they need to be the cheapest in order to win the business. As part of the pricing discussion 'Promotional Pricing Discounting' is reviewed and we are always amazed at the misunderstanding that takes place when you discuss the implications to the business of offering pure price discounting.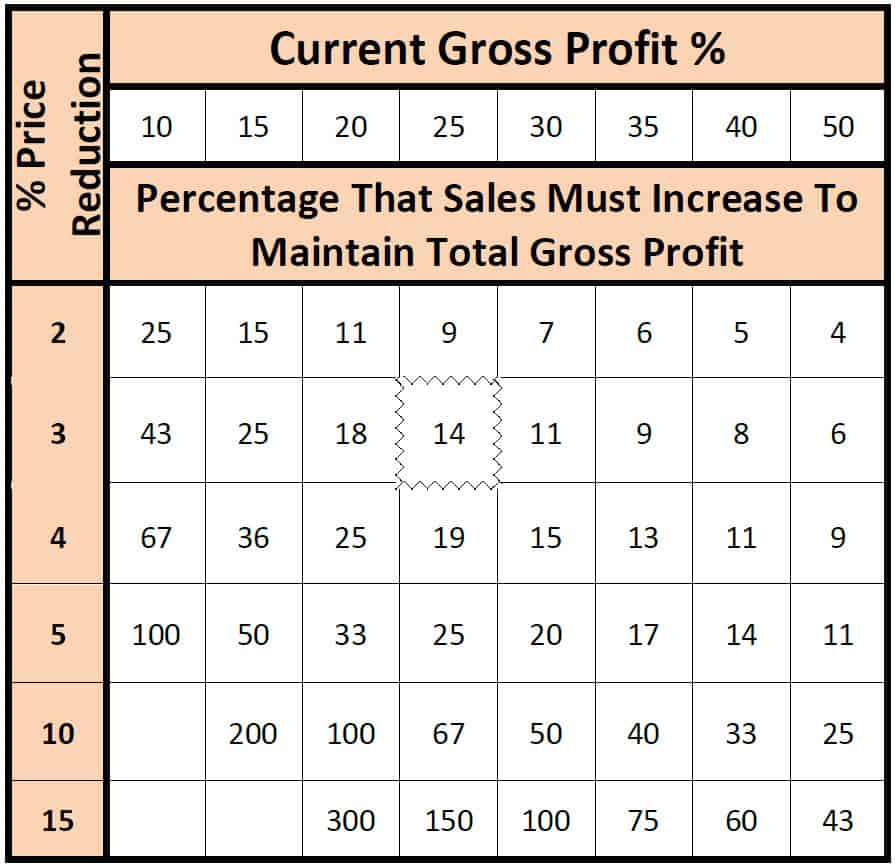 For more information and benefit from Government Funding
If you would like more information on pricing for profit, or would benefit from a strategic pricing review please give me a call. New government grant funding means that many businesses are now eligible to get significant levels of funding to pay towards strategic business development activities.
So I guess that's a discount worth making use of please call Andrew Goode on 01733 361729 or email andrew@bdolphin.co.uk if you would like more information.
With thanks to Durham Business School who demonstrated this matrix to me very many years ago, when I was doing some work with them. I hope you find it as useful as I have. Note this is an abbreviated matrix it is available for every single Gross profit percentage and percentage discount.
"OK Lets Reduce Prices By 5%" – How Will That Affect Your Profitability
For more information on marketing and sales click here . To speak with a marketing and sales professional click here