Design Coaching Product Service
Design Coaching Product Design Work Package Example
Design Coaching Objective: Design and development of new product to support growth plan
(Within the proposal need to explain why this is of strategic importance to the growth of the business)
Work package 1 – 50% of coaching time
Develop and agree the product design support needed to achieve participant knowledge transfer. Agree product design audit process to review any current product design ideas, agree new design requirements and how this aligns with their corporate branding guidelines. Coach to support the client with creative input, brainstorming session to generate ideas and agree stage gates and milestones for inclusion in the product design brief.
Deliverable: Product design review/plan and product brief/specification signed off by participant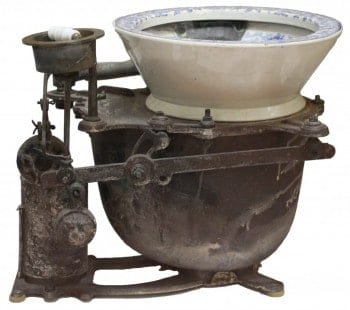 Work package 2 – 50% of coaching time
Coach to work with client to agree and develop process for selecting and appointing product design agency (if external) or identify how to select the most appropriate internal supplier. This could include full review of product design requirements including tooling, materials, packaging, merchandising etc. This will include agreeing the product design specification criteria, critical versus desirable skills and attributes plus interview and selection process, obtaining samples and references as appropriate. Ensuring the participant client is supported with progressing the product design idea and/or implementation of the product design process is firmly embedded in the business
Deliverable: Progression and implementation of product design plan signed off by participant
Design Coaching Objective: Development and design/re-design of a new customer journey to support growth plan
(Explain in proposal why this is strategic important to the growth of the business)
Work package 1 – 50% of coaching time
Develop and agree the support needed to achieve participant knowledge transfer in developing a new service offering. Agree service design review process via support and project management of mystery shopper, feedback survey questionnaires/interviews and focus group activity etc. Support participant in agreeing alignment with internal managers, including creative input to generate ideas in developing new customer journey and development of brief to external supplier if appropriate.
Deliverable: Completion of service review and design brief/specification signed off by participant
Work package 2 – 50% of coaching time
Coach to work with client to agree and develop process for selecting and appointing creative design agency (if external) or identify how to select the most appropriate internal skilled resource to produce new customer service designs i.e. whether online or offline. Including agreeing the specification criteria, critical versus desirable skills and attributes plus interview and selection process, obtaining references etc. Supporting participant with the implementation of the service design process and buy in across the business to ensure service is firmly embedded in the business
Deliverable: Implementation plan signed off by participant
For more information on Design Coaching Grant Funding from the Business Growth Service click here or to contact a marketing and sales professional click here