Clarifying A Business Problem
Defining the problem is critical if you are to achieve effective problem solving
A classic 'broad' organisational problem
Over the years I have heard many organisations raise this as an issue that needs resolving "How can we improve communications?" Invariably in this format the problem seems like a major challenge
Breaking down the problem for clarification
What exactly does "How can we improve communications"  mean. If we break the question down we can start to get a better idea. A process to improve clarification is for a group responsible for solving the problem to brainstorm the key elements. So lets do that for this problem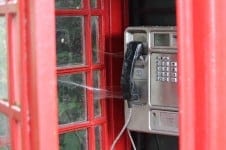 What does 'We' mean?
Us
Our
Group
Everybody's
Together
Stakeholders
I
Me
Team
Suppliers
Customers
etc
What does 'Improve' mean?
Better
Reduce
Increase
Decrease
Focus
Inspire
Concise
Timely
Make faster
etc
What does "Communication" mean?
Memos
E mails
Team meetings
To customers
To suppliers
Proposals
Staff briefings
To Employees
Etc
An Approach To Better Clarifying A Business Problem Getting specific
Now we have the chance to prioritise and be very specific about what we might want to achieve. So identify  the elements that meet your actual needs
For example "How can the sales team provide faster more accurate information to customers"
or
How can the management team better brief staff on company performance
Now that we have got specific it is easier to identify approaches to solving the business issue
Tip 1 – Make /allow quality time for complex problem solving. Provide break out areas for relaxation and be amazed what happens to problem when you relax and start acting naturally.
Tip 2: Next time you and your team have a complex problem that isn't being resolved try redefining as per the example above and see if making the problem more specific makes its easier to resolve. For more information on business solutions click here. To contact a marketing and sales professional click here