4 Marketing Thoughts To Consider
1. Relationships are no longer enough!
Many years ago sales was about completing the transaction
As competition increased a transactional approach no longer sufficient and there was a need to develop relationships.
So over the last number years relationship building has become common place. We now have customer relationship managers handling all manner of our activities. So now that relationship building is well established its possibly no longer enough
So do we now need to move from Relationships to Partnerships. What can we do by working so closely with our customers that they become partners?
2. Do We Expect Complicated
Sometimes we see things or are told things but don't react because we are expecting more, or think that things are going to be more complicated that they really are. This was beautifully demonstrated to me when the following image was shown to a group of business people and we wre asked to comment of what we saw.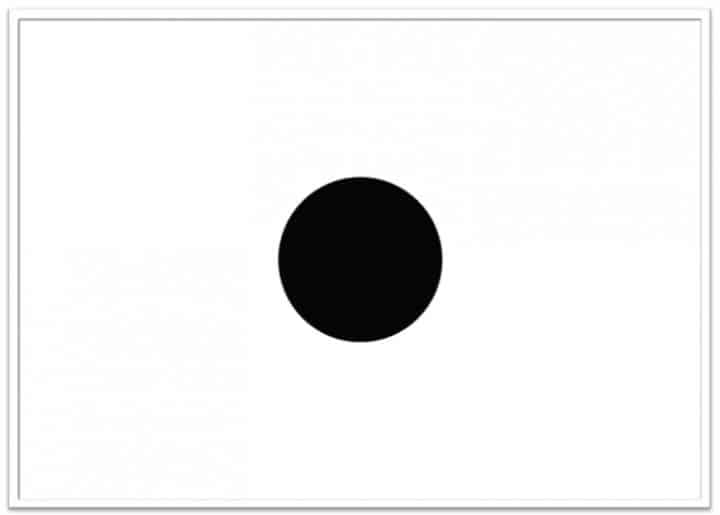 So what would you have shouted out in a room full of business people
In our group of 40 plus people nothing. When we were quizzed on why we hadn't responded the reasons were interesting
"I only saw a black dot"
"I didn't shout out as I was waiting for something more complicated to appear"
"It seemed so obvious I thought it must be a trick"
"I only saw a black circle and couldn't believe that was the answer"
This illustrated beautifully the fact that logical intelligent people can easily misunderstand and make simple questions complex
3. We get used to routine and don't like change
Take your hands and interlink your fingers
Some of you will have your left thumb on top, others of you will have your right thumb on top.
So now this is really simple repeat the process but do it so that the alternative thumb and fingers are interlinked so that the alternative thumb is on top. Now the likelihood is to most people that this will now feel really strange. When you next interlink your fingers you will most likely choose the first option as it feels more natural
This simple exercise how we get used to doing things a a certain way and can find it difficult to make changes to actions that have become routine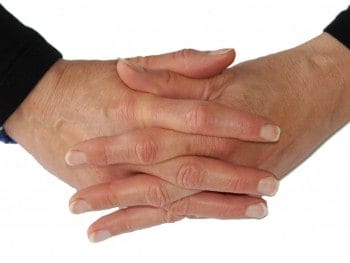 4. Communication should be matched to match your customer type
We have all possibly experienced some psychometric profiling to identify how we act / react as a person and how we behave as an individual or within a team.
Well how about considering how our customers behave and understanding the type of communication that they would want to receive as part of the sales and marketing process
When you consider how differently the animals behave it gives you a chance to consider if your customers have different behaviour approaches which mean that they need to be treated differently as part of the sales process
So do you change the way that you communicate to your customers or do you just follow the approach that you like
Some will love facts and figures, numbers and graphs
Some will want it punchy and to the point
Some will need a long build up process before they can make a decision
Some just wont get it until you explain to them using illustrations and diagrams
etc
4 Marketing Thoughts
If you would like more sales and marketing ideas contact Andrew Goode on 01733 361729 or click here. For information on marketing news click here